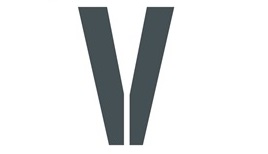 PI Ventures Fund will not commence. Unfortunately, the organizing period ended before the funds from private investors required to start the Fund could have been ultimately confirmed.
PI Ventures investment fund was supposed to manage capital in the amount of approx. 220 million zlotys, with half of the funds provided by the National Research and Development Centre (NRDC) under the pilot edition of the Bridge VC.The Bridge VC program aims to stimulate investment in the development of new technologies. It offers public-private support for the commercialization of the results of research and development with the participation of Venture Capital Funds.
In the March of this year a tripartite cooperation agreement, between NRDC, INVESTIN Group and Pitango Venture Capital, was signed to update the previous contract from the February of 2014 in order to align its provisions to the content of the amended provisions concerning the conditions required for and the procedure of granting state aid and de minimis aid through NCBR.
In parallel, the fundraising and recruitment activities and investment proposals aimed to build a broad deal flow of innovative projects and technologies. All to prepare the best projects for immediate investment when the funds became available.  
"It is a painful disappointment when a three-year old, complex and ambitious process does not end in success" - says Wladyslaw Halbersztadt, co-founder and board member of the INVESTIN Group - "From today's perspective, it was an unfortunate move to abandon the original assumptions of the pilot project that parts of the capital would have been provided by Polish and Foreign partners separately.   The solution in which fundraising is run jointly has not proven to be neither effective nor successful "- adds Halbersztadt.
Currently, INVESTIN Group engages in negotiations with various potential investors to run a Venture Capital fund with a different organizational and legal formula to achieve maximum synergy with a conducted by INVESTIN acceleration of start-ups, business consulting and training in the field of Polish and global innovation market.
INVESTIN portfolio currently includes innovative projects based on the results of R&D, strong intellectual property and/or unique industry know-how in the areas of life sciences, energy, natural resources and financial services.
 "We expect to achieve significant progress in talks with the investors over the next 4-5 months," - says Piotr Koral, President and CEO of INVESTIN, adding - "We are not giving up the multisectoral strategy adopted for the PI Ventures project and have supplemented our proposals with an industry approach. Now, our offers are targeted for the specific sectors of the economy and the institutional investors with clearly targeted investment profiles."